Warning
: file_get_contents(http://graph.facebook.com/http://youthcoders.net/recenzje.html): failed to open stream: HTTP request failed! HTTP/1.0 403 Forbidden in
/var/www/old-yc/plugins/content/addthis.php
on line
38
Warning
: file_get_contents(http://graph.facebook.com/http://youthcoders.net/recenzje.html): failed to open stream: HTTP request failed! HTTP/1.0 403 Forbidden in
/var/www/old-yc/plugins/content/addthis.php
on line
38
Warning
: file_get_contents(http://graph.facebook.com/http://youthcoders.net/recenzje.html): failed to open stream: HTTP request failed! HTTP/1.0 403 Forbidden in
/var/www/old-yc/plugins/content/addthis.php
on line
38
Warning
: file_get_contents(http://graph.facebook.com/http://youthcoders.net/recenzje.html): failed to open stream: HTTP request failed! HTTP/1.0 403 Forbidden in
/var/www/old-yc/plugins/content/addthis.php
on line
38
Wpisany przez Patryk yarpo Jar
środa, 23 maja 2012 21:12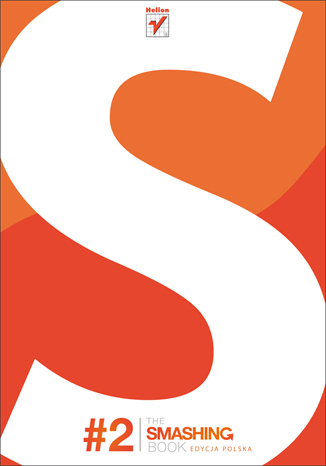 The Smashing Book #2. Edycja polska
Popularnego bloga www.smashingmagazine.com prawdopodobnie większości nie trzeba przedstawiać. Dla tych, którzy jeszcze go nie znają jest to jeden z najbardziej poważanych blogów dla web developerów i web designerów.
Autorom piszącym na blogu widocznie nie wystarczyła już tamta forma i zabrali się za stworzenie książki. Dziesięciu autorów stworzyło książkę (z 10 rozdziałami), która w sposób bardzo przekrojowy mówi o całym procesie projektowania, tworzenia (w tym lekko zahaczając o programowanie), promocji i utrzymania strony. Choć nie tylko o stronach jest tu mowa. Właściwie niektóre tematy zaskoczyły mnie całkowicie, choćby rozdział o typografii (w dużym skrócie czcionki) pokazał mi jak rozległy to temat i jak niewiele w tej kwestii wiem.
Ciekawym jest to, że każdy rozdział jest napisany przez kogoś innego. Trudno oczekiwać, że jedna osoba miałaby tak rozległą wiedzę popartą doświadczeniem i jeszcze umiałaby to opisać w zjadliwy sposób. Czytając tę pozycję nie wpada się w monotonię, gdyż każdy rozdział ma swój klimat, choć niektóre (jak dla mnie szczególnie pierwsze) były aż nadto przesycone linkami do jeszcze następnych źródeł, cytatami itp.
<< Początek < Poprzednia 1 2

3

4 5 6 7 8 9 10 Następna > Ostatnie >>


Strona 3 z 21
Najnowsze recenzje
Warning
: Creating default object from empty value in
/var/www/old-yc/modules/mod_latestnews/helper.php
on line
109
Warning
: Creating default object from empty value in
/var/www/old-yc/modules/mod_latestnews/helper.php
on line
109
Warning
: Creating default object from empty value in
/var/www/old-yc/modules/mod_latestnews/helper.php
on line
109
Warning
: Creating default object from empty value in
/var/www/old-yc/modules/mod_latestnews/helper.php
on line
109
Warning
: Creating default object from empty value in
/var/www/old-yc/modules/mod_latestnews/helper.php
on line
109
Warning
: Creating default object from empty value in
/var/www/old-yc/modules/mod_latestnews/helper.php
on line
109
Warning
: Creating default object from empty value in
/var/www/old-yc/modules/mod_latestnews/helper.php
on line
109
Warning
: Creating default object from empty value in
/var/www/old-yc/modules/mod_latestnews/helper.php
on line
109
Najpopularniejsze recenzje
Warning
: Creating default object from empty value in
/var/www/old-yc/modules/mod_mostread/helper.php
on line
79
Warning
: Creating default object from empty value in
/var/www/old-yc/modules/mod_mostread/helper.php
on line
79
Warning
: Creating default object from empty value in
/var/www/old-yc/modules/mod_mostread/helper.php
on line
79
Warning
: Creating default object from empty value in
/var/www/old-yc/modules/mod_mostread/helper.php
on line
79
Warning
: Creating default object from empty value in
/var/www/old-yc/modules/mod_mostread/helper.php
on line
79
Warning
: Creating default object from empty value in
/var/www/old-yc/modules/mod_mostread/helper.php
on line
79
Warning
: Creating default object from empty value in
/var/www/old-yc/modules/mod_mostread/helper.php
on line
79
Warning
: Creating default object from empty value in
/var/www/old-yc/modules/mod_mostread/helper.php
on line
79